Concerts & Music
If you love music, then Music at the Movies is for you! Join us in cinemas across Canada for music documentaries, concert films and music movies where you can celebrate your favourite artists with other fans!
The Royal Edinburgh Military Tattoo
Synopsis
In 2018, The Royal Edinburgh Military Tattoo celebrates 'The Sky's the Limit', embracing Scotland's Year of Young People with colourful performers joining the event from across the globe. With Switzerland's Top Secret Drum Corps, The Central Band of the Czech Armed Forces and the Royal Air Force as they mark their 100th Anniversary, the 2018 Tattoo is sure to fly high.
Dates
Cliff Richard Live: 60th Anniversary Tour
Synopsis
Britain's Ultimate Pop Star, Cliff Richard is celebrating 60 years in the music industry and he wants to invite you to the most fabulous big screen party of the year! His incredible energy and passion on stage will sweep you off your feet and be sure to have you swaying in the aisles.
Dates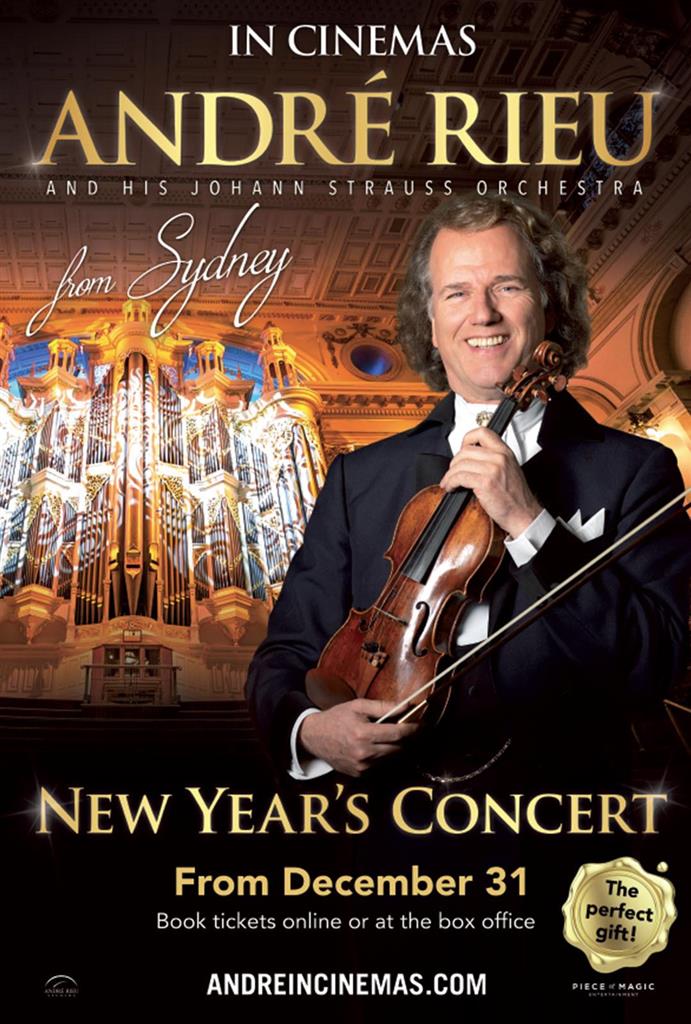 André Rieu 2019 New Year's Concert from Sydney
Synopsis
One of Event Cinema's biggest names, André Rieu, returns with a major new production this New Year's 2019! The King of Waltz André Rieu will bring to millions of fans across the world, his New Year's concert recorded live in Sydney, Australia. The first full production from leading Event Cinema distributor Piece of Magic Entertainment, André Rieu will present a festive concert like never before, recorded live in Sydney's iconic Town Hall. Join the Maestro, André Rieu, for a magical evening of music and dance featuring his world class sopranos, The Platin Tenors and plenty of surprises. With show tunes, classical music and plenty of festive fun it promises to be a great way to start the new year! Take a front row seat and experience this spectacular musical event on the big screen. Enjoy backstage access, interviews with André and his special guests, musical favourites and much, much more, exclusive to cinema. The evening will be hosted by ITV's Charlotte Hawkins, a familiar face for all those who continue to enjoy André's annual Maastricht concert each July.
Dates
Presentations may not be available at all participating theatres for all advertised dates.