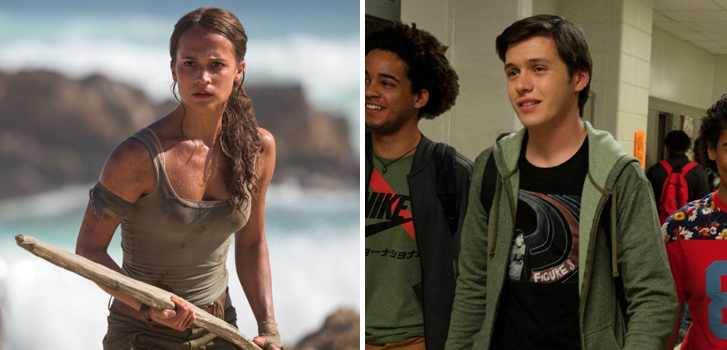 Tomb Raider and Love, Simon top our What to Watch weekend preview

This weekend in theatres, I'm excited to see Tomb Raider and Love, Simon!
Lara Croft (played by Alicia Vikander), the fiercely independent daughter of a missing adventurer, must push herself beyond her limits when she finds herself on the island where her father disappeared. Based on the popular video game of the same name, the epic action in this is a must see in IMAX!
Love, Simon tells the tale of a 16-year-old, not-openly gay student, who's emails fall into the wrong hands, causing his secret to be potentially exposed and forcing him to step out of his comfort zone before he's outed.
For more on these movies, check out my video below and have a great weekend, Movie Lovers!
Tanner Zipchen is the Cineplex pre-show host. Don't forget to get to the movies early to see him in action and play Timeplay, too!